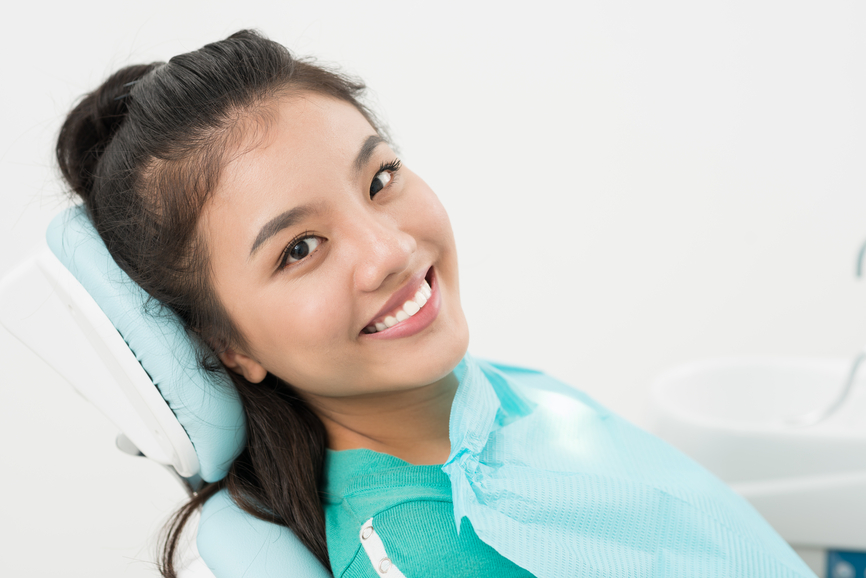 Have you ever wondered why Grove Avenue Family & Cosmetic Dentistry (and the American Dental Association) recommend you visit us every six months? It's because regular dental hygiene visits are essential for healthy teeth and gums. In addition, it's important that you work to keep your teeth and gums healthy between those examinations.
At each appointment, our dentists and dental hygienists will provide a customized tooth cleaning accompanied by a thorough examination to detect the onset of any disease. It is our goal to help keep your smile healthy! A typical check-up will include the following procedures:
Examination of the gums
Look for signs of gum disease
Check for loose teeth
Looking at the tissues inside of your mouth
Examine your tongue
Check your bite
Look for visual evidence of tooth decay
Check for broken teeth or damaged fillings
Look for changes in the gums covering teeth
After the check-up, we will thoroughly clean and remove plaque build-up, polish and floss your teeth, leaving them fresh and plaque free! Once we finish with your examination and cleaning, we'll discuss with you the health of your teeth and gums, and make any additional recommendations.
As mentioned previously, it's important that you maintain good dental hygiene between your check-ups. Plaque, which causes decay, is always forming on your teeth, but you can minimize it by brushing and flossing regularly.
Brush your teeth at least twice a day. Be sure to use a toothpaste that contains fluoride.
Floss at least once a day.
In addition to keeping your teeth and gums healthy, regular examinations can help save thousands of dollars by allowing us to find and treat possible problems in their early stages, when they are most treatable.
At Grove Avenue Family & Cosmetic Dentistry, we offer a wide range of restorative dental care services for times when problems pop up, but our hope is that routine dental care and preventative services will minimize your need for more extensive care. Dr. William Adams, Dr. Courtney C. Adams, Dr. Ashley Epperly, Dr. David Beckand Dr. Jennifer Staas are all experts in preventative dental services. Call today for your check-up and cleaning (804) 285-1378.