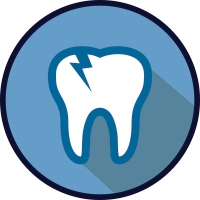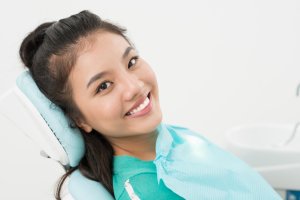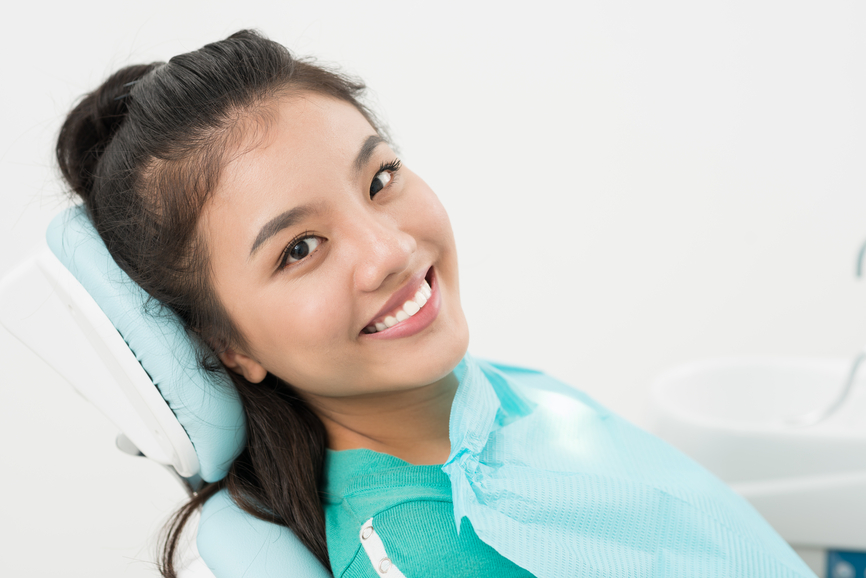 When recession of the gingiva (gums) occurs, the body loses a natural defense against both bacterial penetration and trauma. When gum recession is a problem, gum reconstruction using grafting techniques is an option.
When there is only minor recession, some healthy gingiva often remains and protects the tooth, so that no treatment other than modifying home care practices is necessary. However, when recession reaches the mucosa, the first line of defense against bacterial penetration is lost.
In addition, gum recession often results in root sensitivity to hot and cold foods as well as an unsightly appearance to the gum and tooth. Gum recession, when significant, can predispose to worsening recession and expose the root surface, which is softer than enamel, leading to root caries and root gouging.
A gingival graft is designed to solve these problems. A thin piece of tissue is taken from the roof of the mouth, or gently moved over from adjacent areas, to provide a stable band of attached gingiva around the tooth. The gingival graft may be placed in such a way as to cover the exposed portion of the root.
The gingival graft procedure is highly predictable and results in a stable healthy band of attached tissue around the tooth.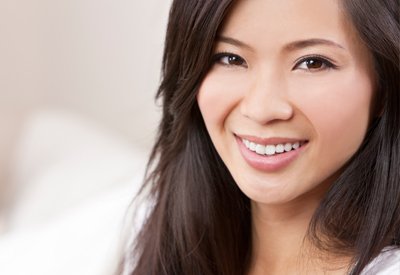 Grove Avenue Family & Cosmetic Dentistry provides a variety of surgical services. We pride ourselves on the fact that we are very conservative in our treatment recommendations and limit surgery to the areas where it is absolutely necessary.
Cosmetic Periodontal Surgery is a safe and effective way to cover unsightly, sensitive or exposed root surfaces and to prevent future gum recession.
Crown Lengthening
Although your teeth may appear short, they may actually be the proper length. The teeth may be covered with too much gum tissue. We can correct this by performing the periodontal plastic surgery procedure, crown lengthening.
During this procedure, excess gum and bone tissue is reshaped to expose more of the natural tooth. This can be done to more than one tooth, to even your gum line, and to create a beautiful smile.
Soft Tissue Graft
Another cosmetic procedure is the soft tissue graft. It is used to cover unattractive tooth roots, reduce gum recession and protect the roots from decay and eventual loss.
Tooth loss causes the jawbone to recede and can lead to an unnatural looking indentation in your gums and jaw, an appearance of a general aging. The original look of your mouth may not be recaptured because of spaces remaining under and between replacement teeth. They may appear too long compared to nearby teeth.
Bone Grafting
Bone grafting following tooth loss can preserve the socket/ridge and minimize gum and bone collapse. There is less shrinkage and a more esthetic tooth replacement for either an implant crown or fixed bridge around the replacement teeth.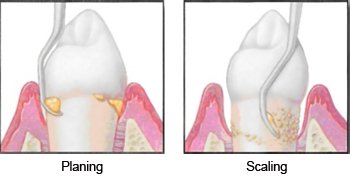 The initial stage of treatment is usually a thorough cleaning that may include scaling to remove plaque and tartar deposits beneath the gum line.
The tooth roots may also be planed to smooth the root surface, allowing the gum tissue to heal and reattach to the tooth. In some cases, the occlusion (bite) may require adjustment.
Antibiotics or irrigation with anti-microbials (chemical agents or mouth rinses) may be recommended to help control the growth of bacteria that create toxins and cause periodontitis. In some cases, our doctors may place antibiotic fibers in the periodontal pockets after scaling and planing. This may be done to control infection and to encourage normal healing.
When deep pockets between teeth and gums are present, it is difficult for our doctors to thoroughly remove plaque and tartar. Patients can seldom, if ever, keep these pockets clean and free of plaque. Consequently, surgery may be needed to restore periodontal health.