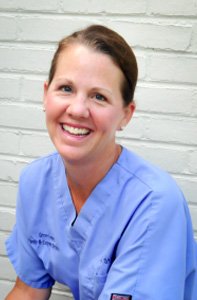 Dr. Jennifer L. Staas is originally from Northern Virginia. She completed her undergraduate studies at Mary Washington College in Fredericksburg, Virginia, where she received a Bachelor of Science degree Biology. Upon completing her degree, Dr. Staas returned to Northern Virginia where she continued her interest in dentistry with employment in dental practices and operating a dental radiographic lab. She moved to Richmond, Virginia, upon her acceptance into the Medical College of Dentistry in May of 2000 (with honors) and was accepted into the Advanced Education in General Dentistry Residency. During that one-year residency, her studies focused on cosmetic and comprehensive restorative dentistry. She has previously held a part-time faculty position at the MCV/VCU School of Dentistry. She enjoys all treatment aspects of dentistry, including working with children.
Dr. Staas is a member of the American Dental Association, the Academy of General Dentistry, Virginia Dental Association, and the Richmond Dental Society. She has participated in volunteer dental programs such as the Jamaica Project, as well as programs within the state of Virginia, the Wise County M.O.M. Project and the Eastern Shore M.O.M. Project. She is currently serving as Board Member with the Virginia Breast Cancer Foundation.
In addition to practicing dentistry, Dr. Staas is married to Jim Gorey. They have two girls. In her free time, she enjoys spending time with family, art and water sports.
Professional Organizations
ADA (American Dental Association)

RDA (Richmond Dental Association)

AGD (Academy of General Dentistry)