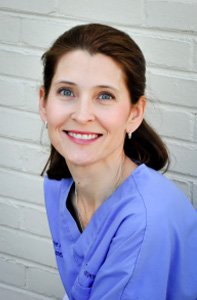 At Grove Avenue Family & Cosmetic Dentistry, it is our goal to help you reach your maximum oral health! We have been serving families in the Richmond area for almost 20 years and look forward to many more. Our team of dentists at Grove Avenue is dedicated to providing the finest quality dental treatment in a friendly, enjoyable and caring environment.
Dr. Epperly believes that a healthy smile is an important part of a healthy life, and that a beautiful smile will enrich your life. She believes it is important to inform and educate each patient about their dental needs and share with them their dental care options. Dr. Ashley believes it is through good communication that a successful patient-dentist relationship begins.
Dr. Epperly is a native from Hanover County, Virginia. Dr. Ashley's education and training includes:
B.A in Industrial Relations from North Carolina at Chapel Hill
Graduate of Virginia Commonwealth University
Attended Medical College of Virginia's School of Dentistry and graduated Magna Cum Laude
Upon completion of dental school, she was accepted as a resident in the Medical College of Virginia's School of Dentistry Advanced Education in General Dentistry Residency Program
Focus on comprehensive cosmetic and restorative dentistry.
Dr. Ashley has been with Grove for 13 years. She loves her job because dentistry gives her the opportunity to educate on the importance of oral health and how it affects overall health. Dr. Ashley also enjoys restoring a tooth to its natural form and function.
Outside of the Office
Dr. Epperly is married to David, a Richmond attorney, and is the mother of four children and a Goldendoodle named Lucy. She enjoys time with her family and playing tennis. She also loves supporting The International Hospital for Children, a charity that provides medical and dental surgeries to some of the most underserved areas in the world.
At Grove Avenue Family & Cosmetic Dentistry, we are dedicated to provide wonderful smiles and excellent bites through a wide range of dental services for your whole family! We also pride ourselves to our commitment in helping children develop and maintain healthy smiles for life through our kids club. We are here to help you through questions and concerns and to provide you with excellent patient-centered service and care. Call (804) 285-1378 or schedule an appointment online.