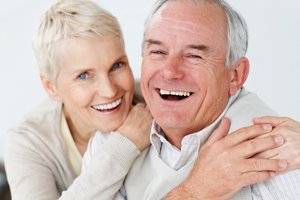 Modern cosmetic dentistry can completely transform the look of your teeth. Among cosmetic dental applications, the veneer is one of the most versatile. Here are some of the advantages of having dental veneers applied to your teeth.
Correcting Imperfections with Veneers
A tooth may simultaneously display several cosmetic problems, such as discoloration, chips and irregular shaping. Patients with a variety of dental imperfections sometimes believe that they will need to undergo multiple cosmetic enhancements to improve the appearance of their teeth. However, that is not always the case. Dental veneers are frequently able to correct several issues at once.
What to Expect During the Veneer Application
Each veneer is a thin sliver of tooth-shaped porcelain that is applied to the front surface of a tooth. A dental veneer is so thin that only a tiny portion of your natural tooth's front surface has to be removed before the veneer's application. This means that the majority of your natural tooth remains intact, even though its appearance will be remarkably transformed. Once applied, the veneer hides the underlying natural tooth and its imperfections. A tooth that is chipped and discolored can appear unmarred and pearly white. In addition, teeth that are too small, irregularly shaped or gapped can be easily enlarged and reshaped to better fit the dimensions of your mouth and face. Veneers can even correct the look of minor dental misalignments.
The Durability of Veneers  
Veneers are considered permanent, so once they are applied, there is rarely a need for reapplication. With proper care, porcelain veneers will brighten your smile for well over a decade. Our doctors will ensure that your veneers are crafted from the highest quality porcelains and are bonded with the most advanced and proven materials available.
At Grove Avenue Family & Cosmetic Dentistry, we provide a wide range of cosmetic dentistry services to help improve the look and health of your smile. We specialize in comprehensive dentistry for the entire family. Our practice places a premium on excellent patient-centered service and care.To learn more about dental veneers and how they can transform your teeth, contact our office at (804) 285-1378 or request an appointment online. Let's get started on your new smile.