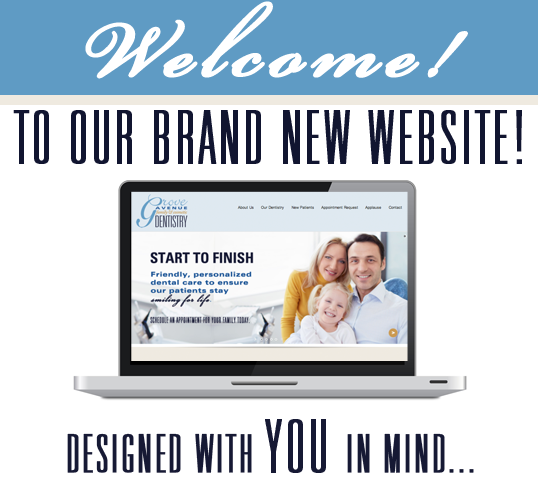 Welcome to our new and improved website! We are delighted to unveil our updated look with you, and we hope you like it. We have completely revamped the site to give you a better user experience! The whole design of our site has been overhauled and replaced with and updated and beautiful design – including a brand new logo! However, we upgraded MUCH more than just what meets the eye. We have organized so that you can effectively and easily find the information you are looking for.
In addition, we have added plenty of new and useful features. For example, you can now request your appointment online, or browse our treatment menu to learn more about our services. Plus, this blog will help us keep in touch with our patients by giving us a platform to update you on the latest news and happenings around the office, as well as providing helpful tips to ensure your oral health is the best it can be.
Please feel free to take a look around, and don't hesitate to contact us if you have any questions or comments.
In addition, you can connect with us on our social media platforms. Please take a minute to 'like' us on Facebook, follow us on Twitter, check out our Pinterest boards, and browse our Instagram gallery.