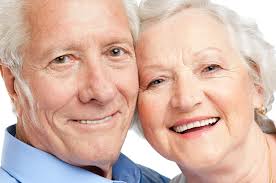 Dentures are removable tooth prosthetics designed to look and function like natural teeth.
We believe the right dentures not only improve smiles, but more importantly they improve lives. Not only will you be more confident in your appearance, but you will eat better, and that can have a positive impact on your overall health. Our goal is to provide you with a denture, tailored to your personal needs, at an affordable price.
At Grove, we are proud to offer high quality dentures and partials at affordable prices custom-made to fit your needs. Our dentists design your denture specifically for you!
How do I know if I am a candidate for removable dentures?
If you are missing one or more teeth and thinking of getting dentures, you will first need a professional consultation with one of our dentists experienced in denture placement. During this time, we will discuss your options, and help you make the best decision for your oral health.