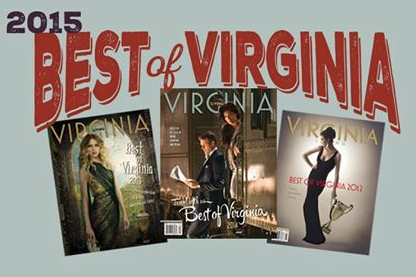 Back in January we asked our patients to vote for Grove Avenue Family and Cosmetic Dentistry for Virginia Living's Best of Virginia Awards. Now it is time for us to thank you, because we won in the category for "Best Dental Practice".
The Best of Virginia 2015 issue is the statewide guide to all that is 'best' in Virginia. From dining to shopping to doing, the issue lists the winners determined by the Virginia Living Readers' Survey conducted in January. In the past more than 32,000 people voted in 91 categories covering the best in Arts, Culture & Entertainment, Living & Recreation, Shopping & Services and Food & Drink across the state.
"We were thrilled to receive this award. We are passionate about what we do and delighted to see our team's hard work acknowledged. We are incredibly thankful to all our patients who voted for us!" said Dr. Adams.
For a complete listing of the Best of Virginia 2015 award winners, pick up the May issue on newsstands or order online at www.virginialiving.com.
We are humbled and thankful for this recognition!